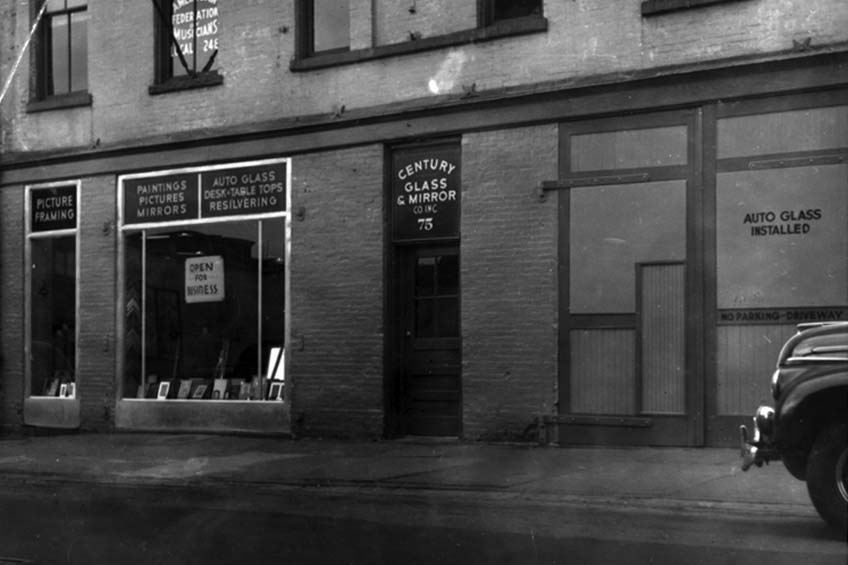 The Century Bathworks story is as much about quality as it is longevity
Our reputation for reliability didn't happen overnight. Founded in Paterson, New Jersey in 1946, the Century Bathworks story is as much about quality as it is longevity.
We got our start just after World War II as the Century Shower Enclosure Company with just 17 employees. With our founder Mike Sectish at the helm and a mere 5,000 square feet of space, we offered the aluminum and glass shower doors with the chrome and silver finishes that were popular at the time. For over 30 years, Mike remained steadfast in his commitment to Century's clients.
In 1980, we became Century Shower Door with Michael MacMillan assuming the role as president – a position he still holds today. Michael set the company on a path of dramatic expansion by moving into our current facility in Woodland Park. Three expansions later, today Century is home to a state-of-the art, 122,000 square foot glass shower enclosure manufacturing facility. Proud of our New Jersey roots as we are, today our distribution warehouses in Beltsville, Maryland and Bensenville, Illinois and our fleet of trucks have extended our reach to the entire United States.
Along the way, we made a name for ourselves as "The Innovators" and it's not hard to see why. With our Centec series, we were the first to offer sleek European frameless sliding shower doors to the American market. That paved the way for our upscale Glasstec series and its fully frameless shower enclosures soon thereafter. By 1990, we brought the high-end, framed Brassline series to market with the richness of solid brass in heavy gauge framed shower and bath enclosures. Semi-frameless hinged shower enclosures were added to the Centec line in 1997.
In 2003, we became Century Bathworks with the addition of our high-quality Medicine Cabinet line and it's a name that our 100 employees proudly use to serve over 2,000 customers throughout the United States.